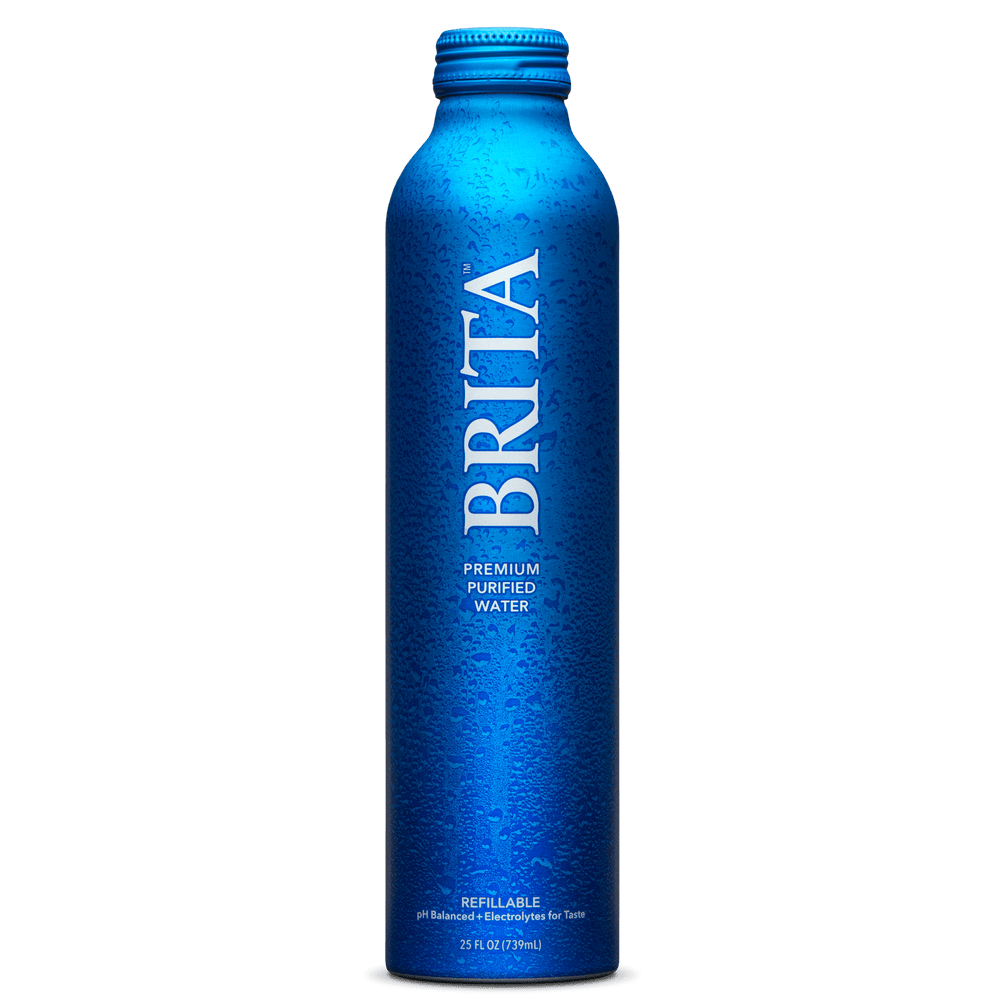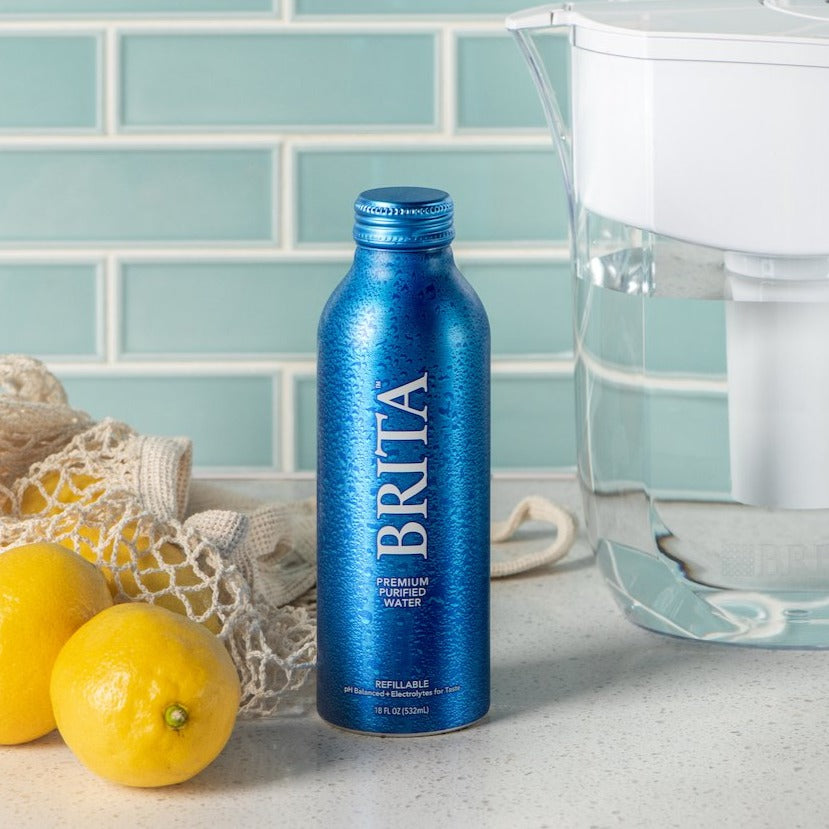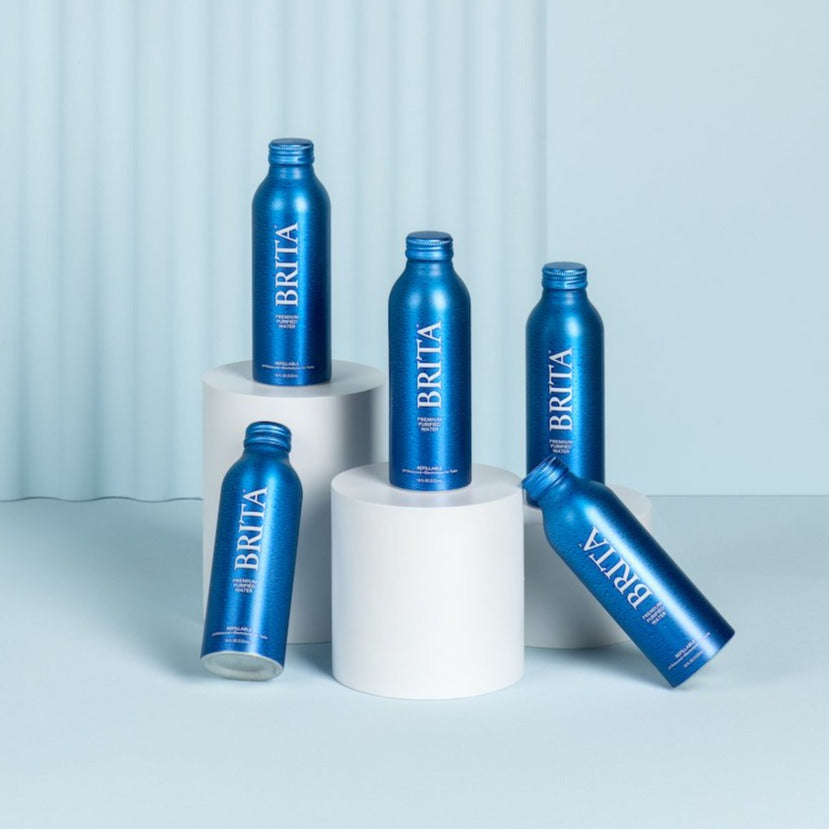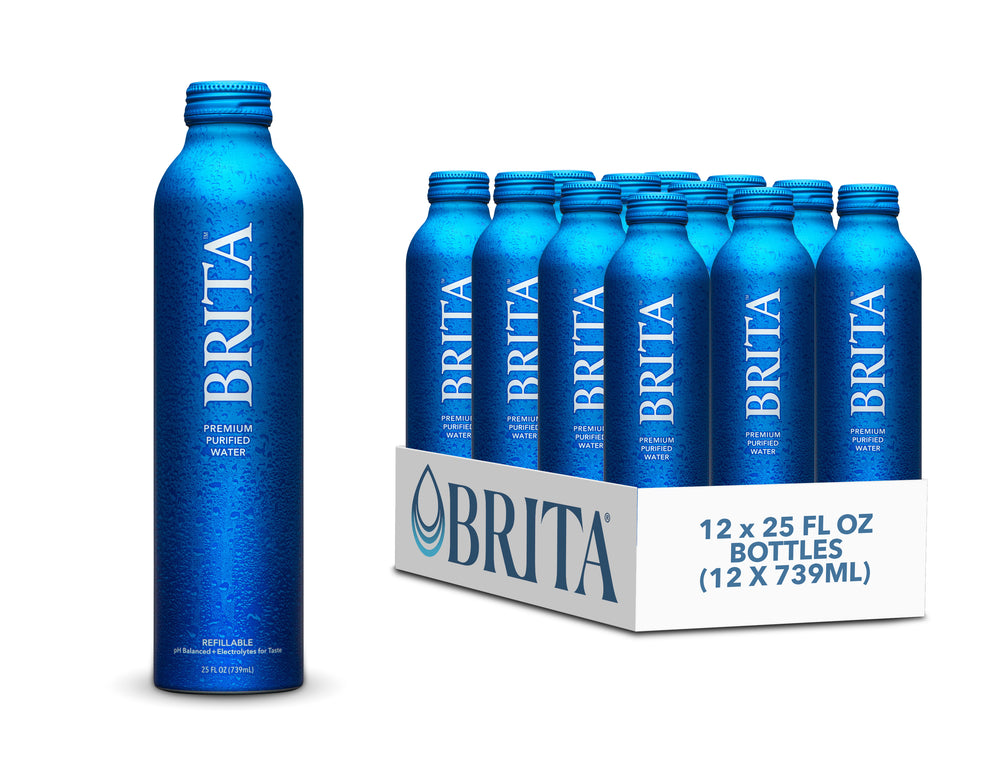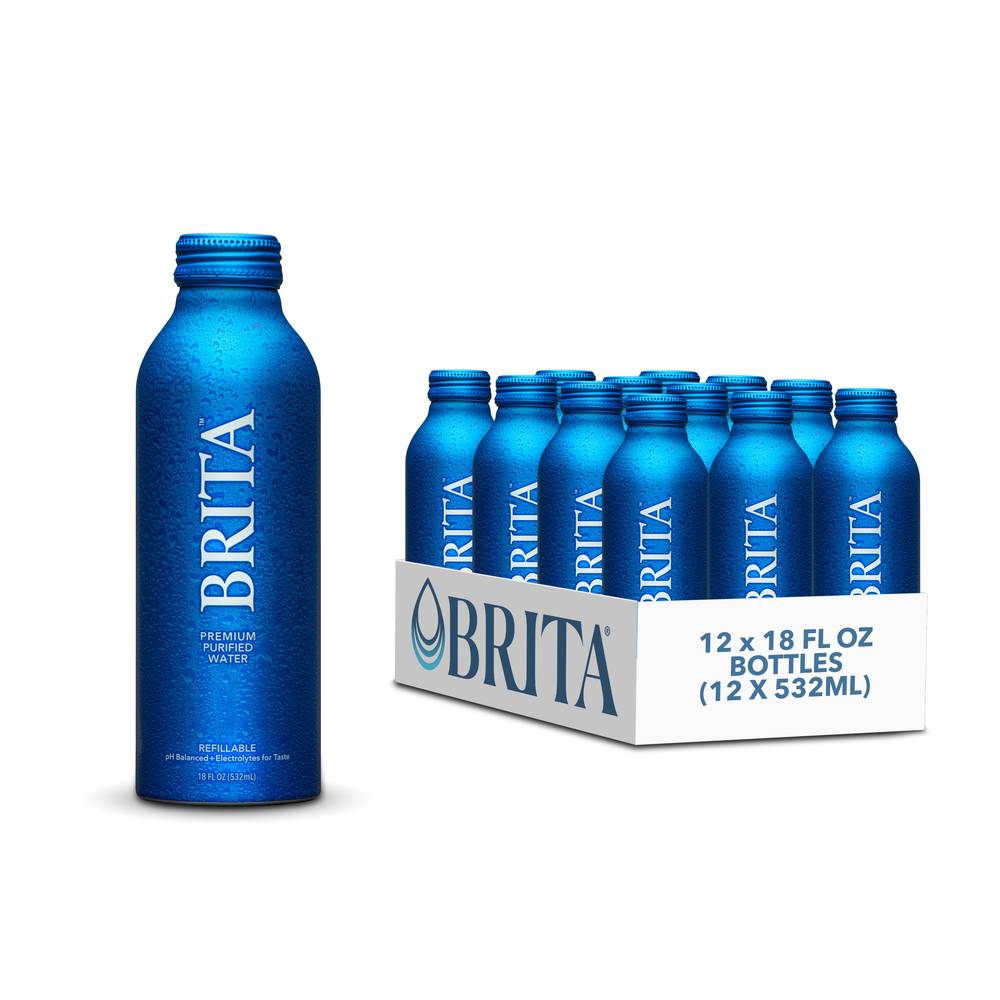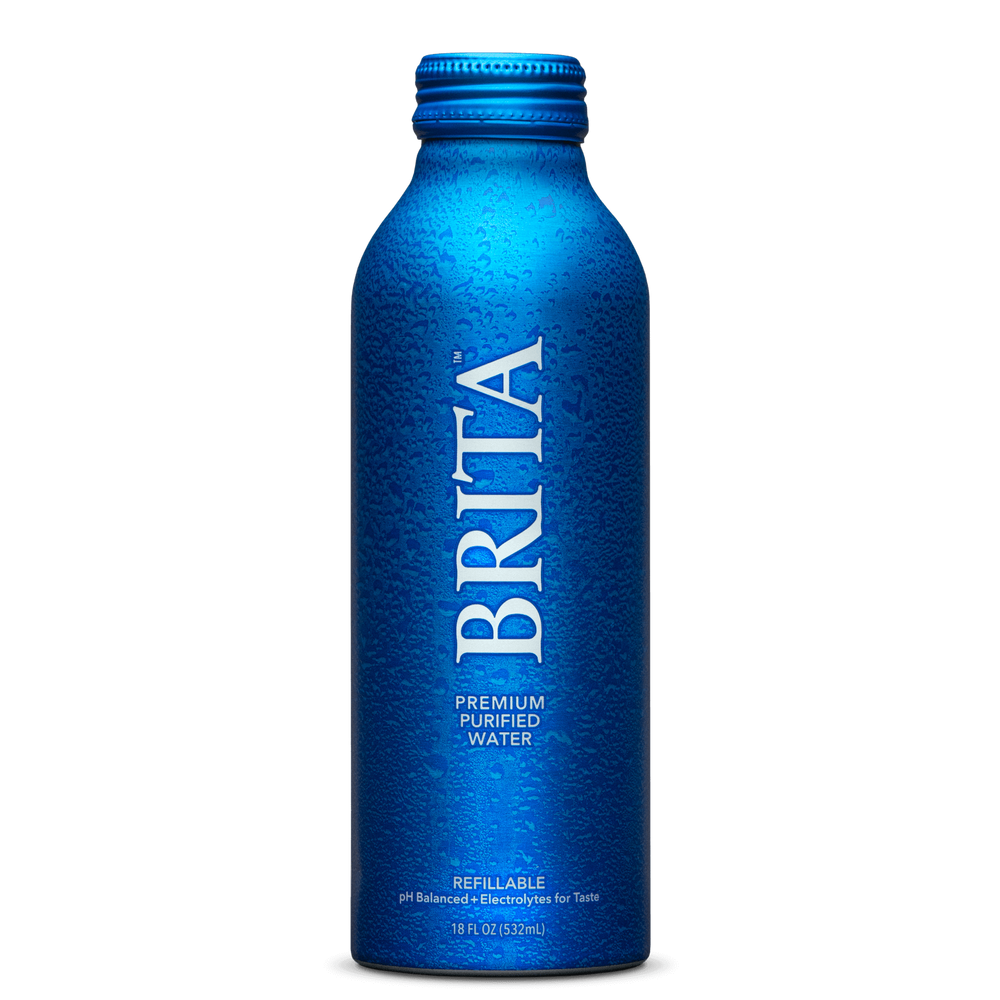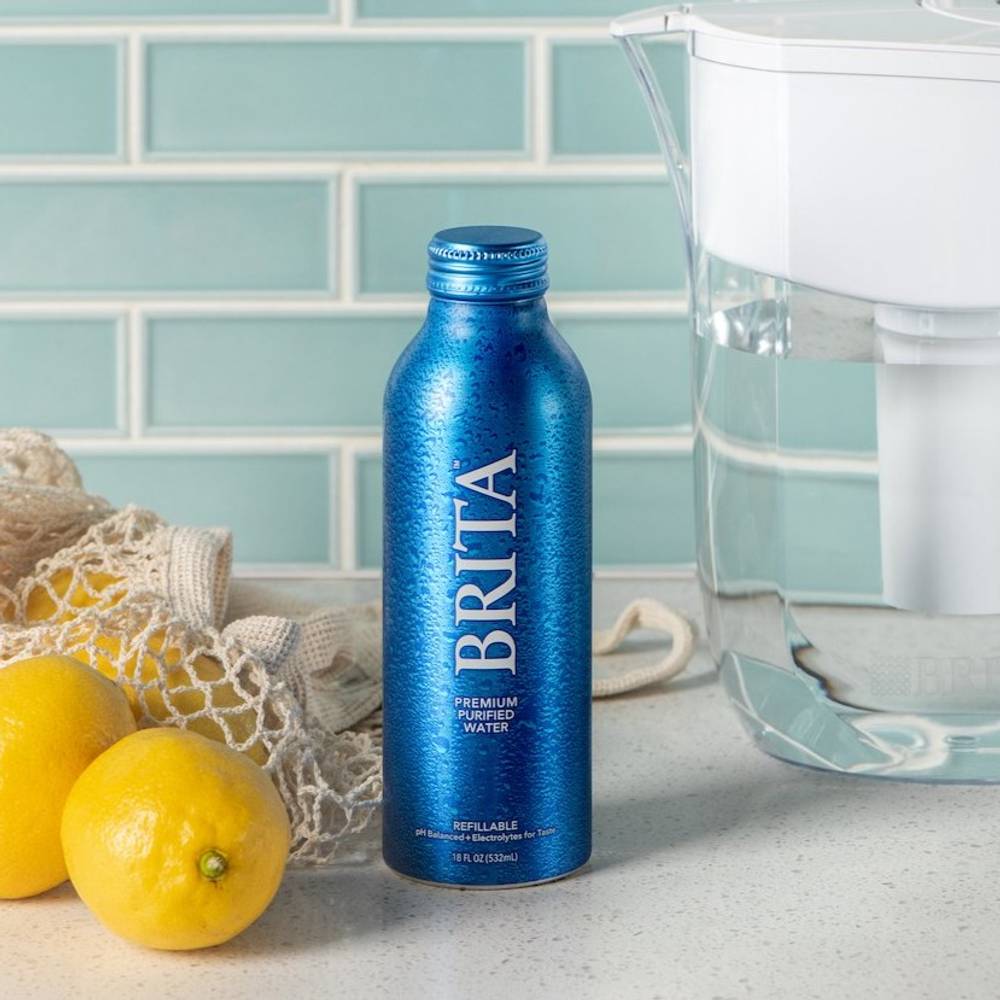 Brita® Premium Purified Water
As the #1 brand in water filtration, we know great-tasting water. Thanks to our 10-step filtration process, every sip is perfectly hydrating. Plus our water isn't just good for you, it's good for the planet too! Every one of our refillable and infinitely recyclable aluminum bottles helps keep plastic out of oceans and landfills.
Sustainability Matters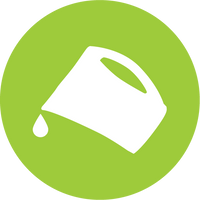 REFILLABLE BOTTLE
We help you reduce waste and save money by refilling our bottle again and again.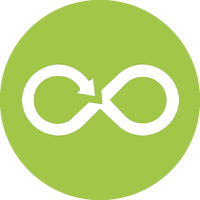 INFINITELY RECYCLABLE
Unlike plastic, our 100% aluminum bottles can be infinitely recycled into new bottles.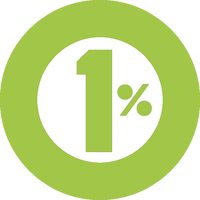 EVERY BOTTLE GIVES BACK
With every purchase of Brita Water you are helping to support environmental solutions.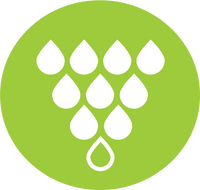 SUPERIOR 10-STEP FILTRATION
Enjoy optimal hydration and great-taste thanks to our proprietary filtration process.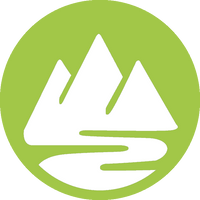 NO SPRINGS HARMED
Brita Water is responsibly sourced to preserve community resources.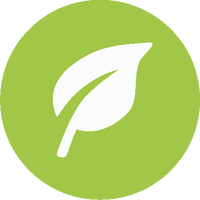 MADE WITHOUT BPA
Every bottle is free of Bisphenol A and other chemicals found in plastic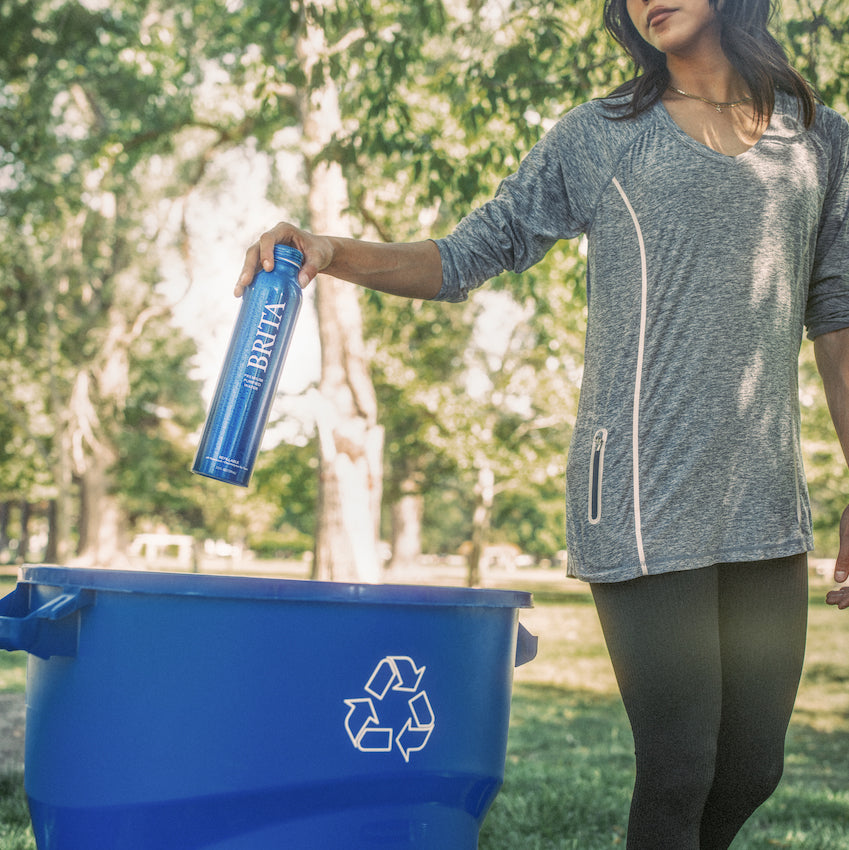 100% infinitely recyclable
Better for you.
Better for the planet.
We believe water should be good for you and good for the planet. That's why we're offering Brita Water® in refillable and infinitely recyclable aluminum bottles as the alternative to single-use plastic. Every time you refill, that's one less plastic bottle in the ocean or landfill.
The bottles and lid are well made. I love reusing them without the fear of losing them.
The water definitely delivers what they promised. It's clean refreshing, and tastes good.
Plastic bottles stress me out, so drinking from recyclable aluminum is a nice feeling.
MADE FOR YOU
On-the-Go Hydration
We know you're busy. Now you can enjoy great tasting Brita Water® anywhere you go - without the plastic waste. Just refresh your thirst, then refill at home or wherever you have Brita® filtration products, and relax knowing you're helping to reduce single-use plastics.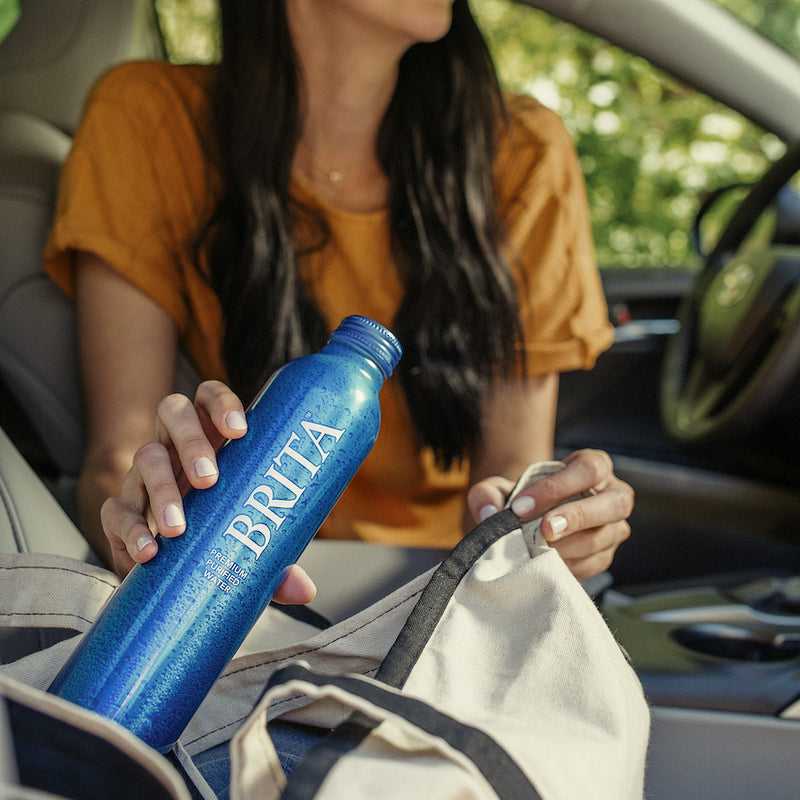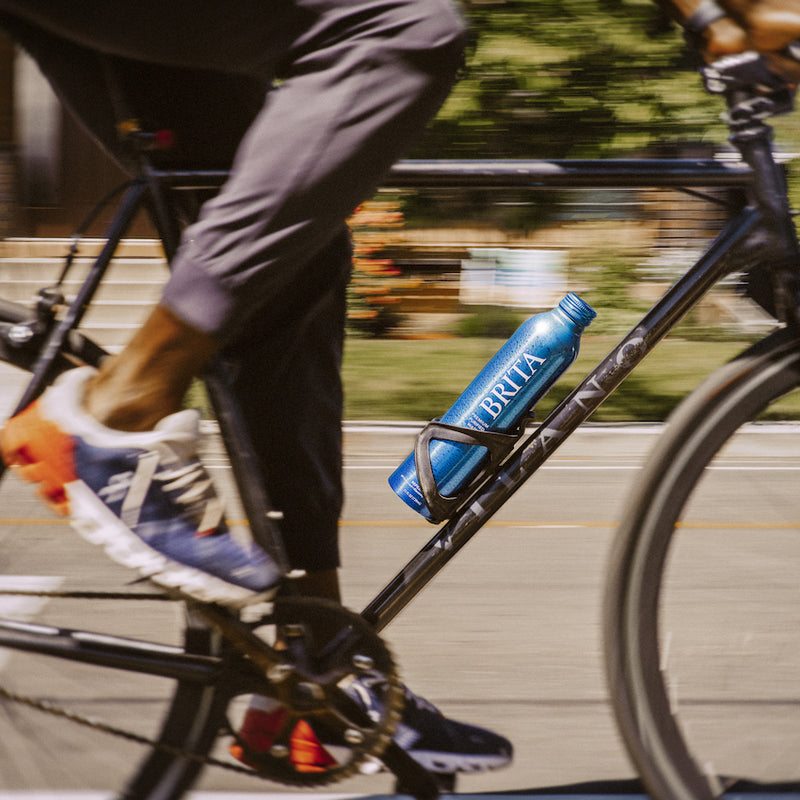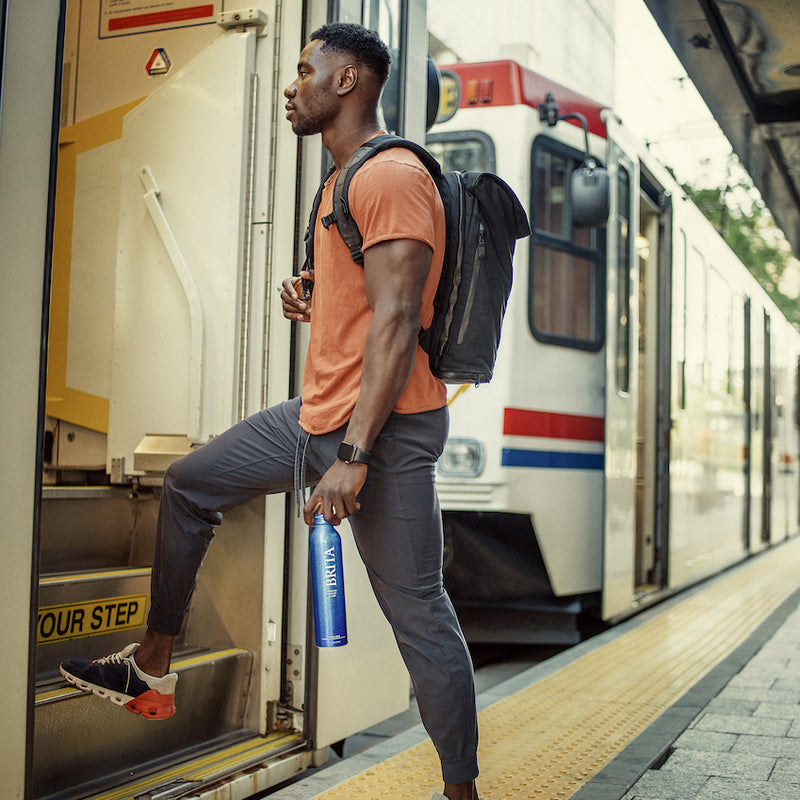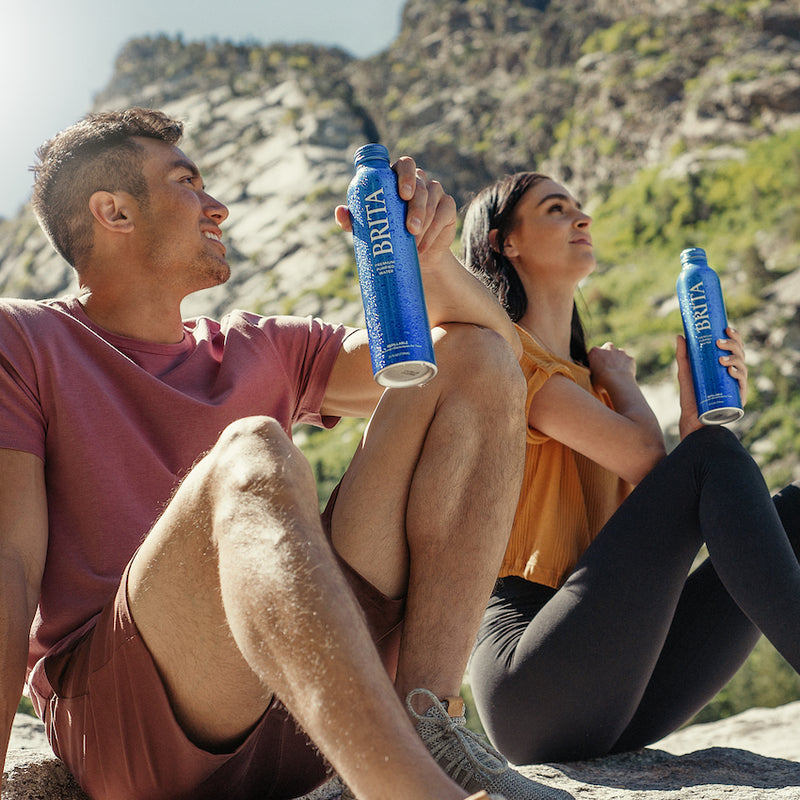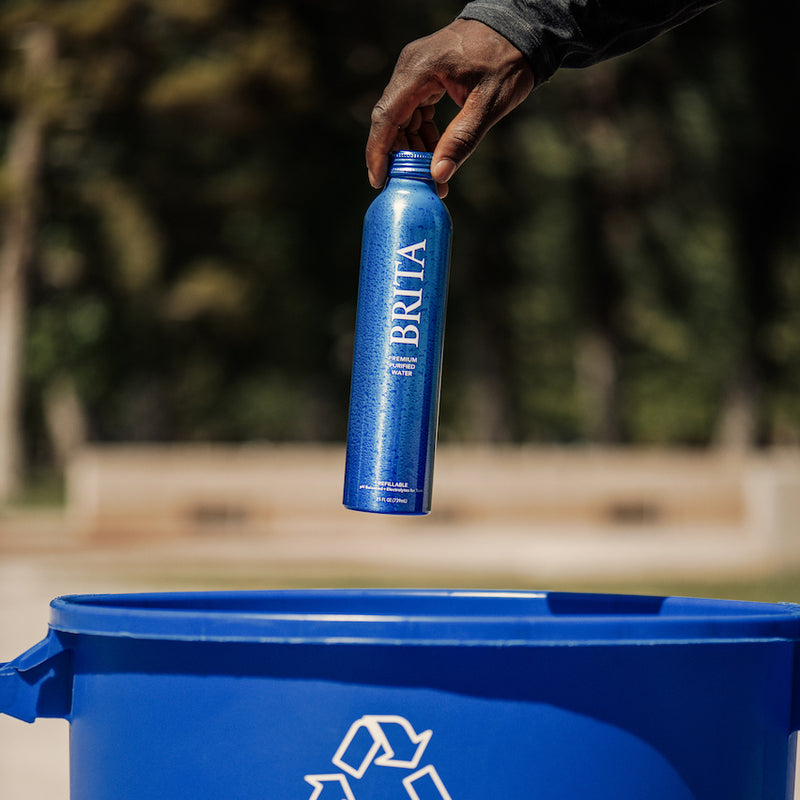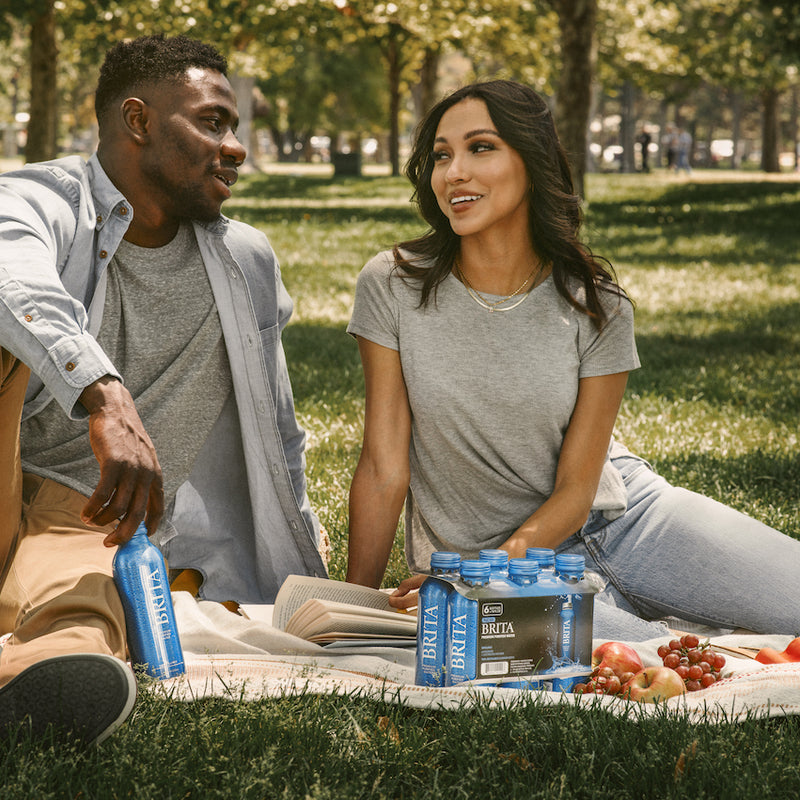 Great Taste. Less Waste.
Nutrition Info